Within the MIRACLE project, art photonics GmbH developed the first prototypes of the unique hook-shaped fiber optic MIR probe for arthroscopy. The innovative MIR hook probe is based on the optical system of fibers and mirrors and satisfied the strict requirements from clinicians: tiny diameter (less than 3 mm), biocompatible materials and 90 degree angle hook shape. The above-mentioned features allow to reach distinct areas of cartilage for manual probing during the arthroscopy. Two technical designs were engineered by art photonics. The first design enables multiple use of the probe due to high-resistant diamond tip. Second design solves the problem of low signal due to extra-sensitive disposable fiber loop on the end for single-time measurement.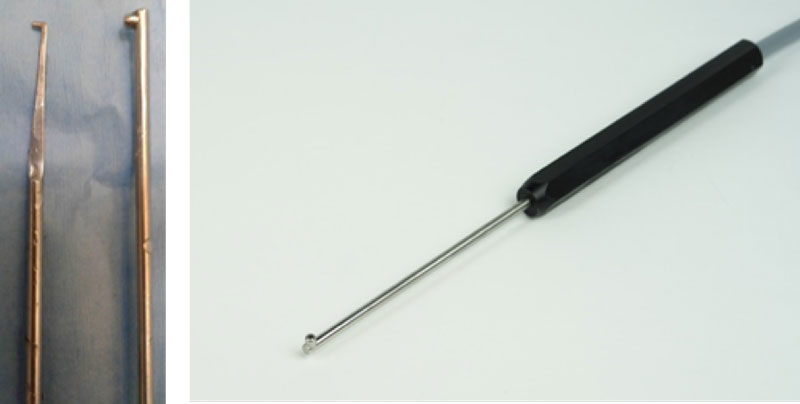 The both prototypes were extensively tested together with consortium partners University of Eastern Finland on cartilage samples in Kuopio and showed reliable performance in recognition of crucial spectral markers of osteoarthritis.
The hook-shaped probe is essential part of the clinical device to be built in cooperation with technical partners as OptoPrecision GmbH, Nanoplus GmbH, IRIS and Norwegian University of Life Sciences and conform with the European Medical Device Regulation EU 2017/745.