The Future of Arthroscopy
In the medical sector, decision-making relies both on physician's experience and available tools for accurate examination.
Nowadays, the articular cartilage assessment during arthroscopic surgery is solely based on visual inspection (camera video) and manual probing of the stiffness. Surgeons can determine the lesion size only by eyeball technique and probing the softness of lesion. If resection of cartilage is needed, i.e. if part of it must be cut out, the surgeon may under- or overestimate the size of the portion to be removed. Therefore, intra-operative decision-making on how to deal with lesions and which strategy to apply is still very difficult due to its subjectivity.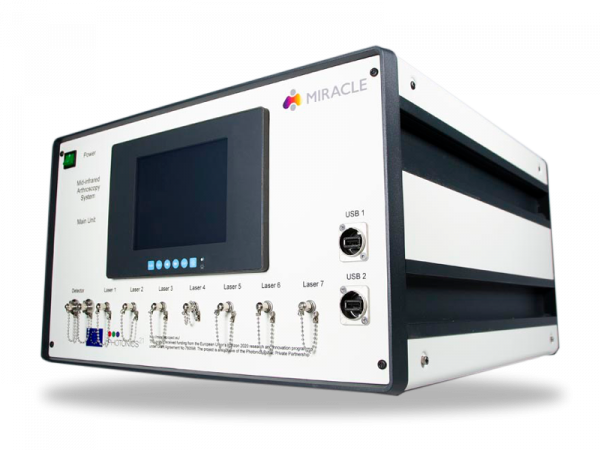 The development of advanced diagnostic tools is especially important, as the lack of early cartilage damage diagnosis and untreated or incorrectly treated joint injury often leads to osteoarthritis at a later stage. This has high impact when young patients have a trauma due accident or sport injury.
The MIRACLE team is developing and assembling multiple technologies in the first mid-infrared attenuated total reflection (MIR-ATR) instrument for arthroscopic use. This new device will improve recognition of damaged cartilage especially at earlier stages with better accuracy, reliability, and reproducibility compared to currently applied methods. Accurate cartilage evaluation will allow surgeons to make a better and objective decision regarding the treatment, enhancing patient's wellbeing. It is also expected that by improving the examination of the damage, MIRACLE will reduce the current need for follow-up surgery.